When Arnold Schwarzenegger was married to his ex-wife, Maria Shriver, he was the kind of husband who would keep several important things hidden from her. For starters, in 1997 he didn't want to tell his wife he was having heart surgery. In 2003, he didn't even tell her about his plans to run for the governor of California; she was shaken and in tears when she found out just a few days before his campaign was announced.
But probably the secret that was most detrimental to their marriage was that of the affairs he had. When Schwarzenegger appeared on CBS' 60 Minutes, he didn't put a number to the affairs he had while he was in a relationship with Shriver. But he did mention that he cheated on her with his co-star, Brigitte Nielsen while he was dating Shriver. And while they were married, he admitted to cheating on her with their longtime housekeeper, Mildred Patricia Baena, as reported by CNN.
When Schwarzenegger and Shriver welcomed their fourth child, Baena also gave birth to a son less than a week later.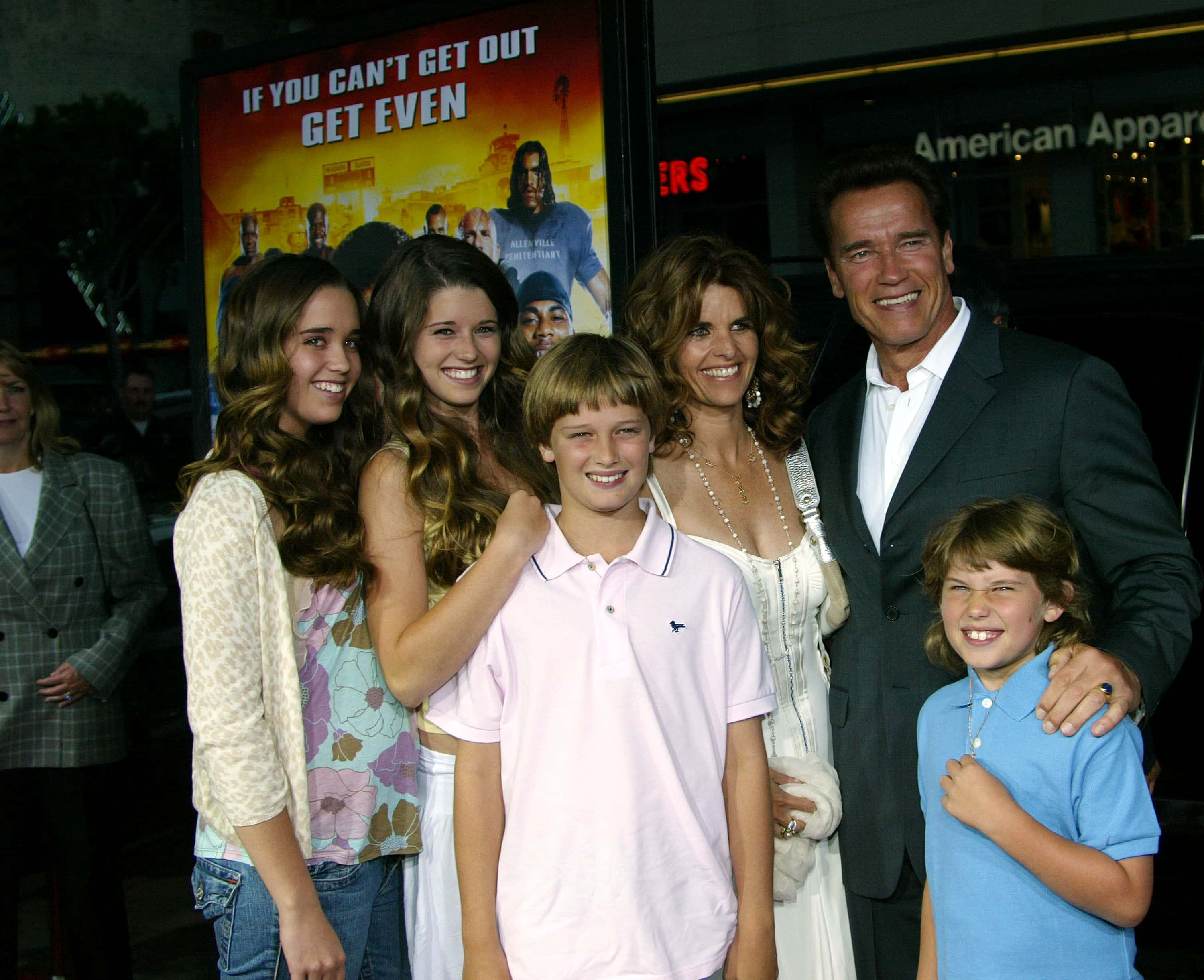 Things went normal for years with Baena continuing to work for the family while her son, Joseph, would also visit the house every now and then. Schwarzenegger thought nothing of it until the boy turned 7 or 8 years old. That's when the actor noticed "that he started looking like me," he said.
"It was never discussed, but I put things together," Schwarzenegger said.
As the boy grew up, his doubts started getting cleared up. "I realized there was little doubt that he was my son," he wrote in his book, Total Recall, according to ABC News.
Once he realized that Baena's son was also his, he started sending her extra money but never talked about it.
The Terminator star thought his wife wouldn't find out. But he said it was also "difficult, strange, bizarre, whatever you want to call it," to have Baena continue working in the house but it was also "the best way I could handle it," as quoted by Entertainment.
He also admitted that he kept the affair a secret not only because he was embarrassed but also because his wife was part of the Kennedy family and he was afraid to confront them. "Instead of doing the right thing, I'd just put the truth in a mental compartment and locked it up where I didn't deal with it every day," he wrote in his book, according to ABC News.
Many years after the affair, in 2011, Schwarzenegger was caught completely off-guard when Shriver confronted him about whether he was the father of their housekeeper's son. And it happened during a couple's counseling session.
"The minute we sat down, the therapist turned to me and said, 'Maria wanted to come here today and to ask about a child -- whether you fathered a child with your housekeeper Mildred,'" the actor penned in his book. "I told the therapist, 'It's true.'"
The actor tried to get his wife to stay by saying he "screwed up" and that she was the "perfect wife." He also told her that he was still "turned on" by her. However, Shriver had made up her mind to end the relationship. After about two and a half decades of marriage, the couple got a divorce.
The day after the couple announced their divorce, Schwarzenegger made the shocking announcement about his affair and his love child. "After leaving the governor's office I told my wife about this event, which occurred over a decade ago," he said, as quoted by E! Online. "I understand and deserve the feelings of anger and disappointment among my friends and family. There are no excuses and I take full responsibility for the hurt I have caused."
Shriver also came out and spoke the very same day and said, "This is a painful and heartbreaking time. As a mother, my concern is for the children. I ask for compassion, respect and privacy as my children and I try to rebuild our lives and heal. I will have no further comment."
Later on, Schwarzenegger also revealed that he regretted hurting his ex-wife, who left behind her television career for him. He said on CBS' 60 Minutes, "I think it was the stupidest thing I've done in the whole relationship. It was terrible. I inflicted tremendous pain on Maria and unbelievable pain on the kids."