Most people still passionately sing along with his songs and groove to his music. But for those who know the inside stories of "the King of Rock and Roll" would realize that it is riddled with blood-curdling stories of how Elvis Presley would exploit underage girls and use his fame to feed his lust for virgins.
When Elvis would go on tour, it was less to do with performing for his screaming fans and more to do with preying on teenage girls. When he was 22 and not to mention immensely famous, Elvis had a group of three 14-year-olds "for pillow fights, tickling, kissing and cuddling," according to the book Elvis Presley: A Southern Life by Joel Williamson, as reported by the Daily Mail. The 180-pound singer would even wrestle with them.
His relationship with two of the self-proclaimed virgins was an "impossible dream for Elvis who was obsessed with virginity," wrote Williamson, as quoted but The Sun. The book also reveals that Elvis would demand that his aids provide a "steady stream" of girls to satisfy his "perverted sexual appetite."
When he was 24, Elvis met his future wife, Priscilla, who was just 14 years old at the time. She was the only woman Elvis would have taken as his wife in his entire life. They met while Elvis was serving in the military in Germany in 1959. Right from the first night they spent together, Priscilla wrote in her memoir, Elvis and Me, that he did everything he could possibly do to her sexually, except for penetrating her. It was only after they got married that he did so, almost like he was desperate to maintain her virginity until then.
Williamson's book revealed that they would "make love in various ways short of full intercourse."
"It was as if Priscilla's virginity was another thing that Elvis strangely and sorely needed to maintain," Williamson wrote in his book, according to the Daily Mail.
For the six months that Elvis was in Germany, Priscilla spent the nights with him in his bed. Even when Priscilla would beg him, the musician refused to go all the way. It was also reported that there was often a third person in Elvis' bed, 19-year old German, Elisabeth Stefaniak. Elisabeth was his private secretary and she lived in his house so that Elvis would never have to spend the night alone.
His insatiable appetite for sex increased after his mother passed away in 1958. Williamson said, "There had been a river of sex before, now there was a flood." And from 1958, after his mother's death, till the year of 1977 which was the year of his own death, he would struggle if there wasn't another woman or girl in his bed.
Talking about his obsession with foreplay, Lamar Fike who has lived in several of the singer's houses said, "His sexual appetite was very, very strong. The touching and the feeling and the patting and everything else meant more to Elvis than the actual act. I guess Elvis was the King of Foreplay."
As for his relationship with Priscilla, Elvis would play what was called nurse and patient games with her. "At times, Elvis introduced another girl into the sex scene in his bedroom. In this play, Elvis had Priscilla and the girl pretend to make love while he watched, filmed, and sometimes joined in," Williamson wrote.
After several years of getting into a relationship with underage Priscilla, the two of them finally got married in 1967, when she was 22 years old. But even after they exchanged wedding vows, Elvis would bring other women in the bedroom to watch them with his wife, according to Vice. It is unknown whether this was something that Priscilla enjoyed or engaged in because of her husband's whims.
It was even reported that Elvis installed a two-way mirror at the couple's home in Palm Springs. This he did so that when he threw lavish parties with showgirls at home, he could secretly watch couples while they have sex.
By 1968, Elvis' attraction towards Priscilla completely fizzled out after she gave birth to their daughter, Lisa Marie.
The singer spoke about how he didn't want to marry Priscilla in the first place and he told Lamar Fike that he "didn't pull out in time." When he suggested a "trial separation" to his wife, she was completely shocked by the idea, according to the Daily Mail.
In her memoir, Priscilla noted that Elvis "had mentioned to me before we were married that he had never been able to make love to a woman who had a child." And that is what reportedly happened after she gave birth to this baby girl, according to Vice.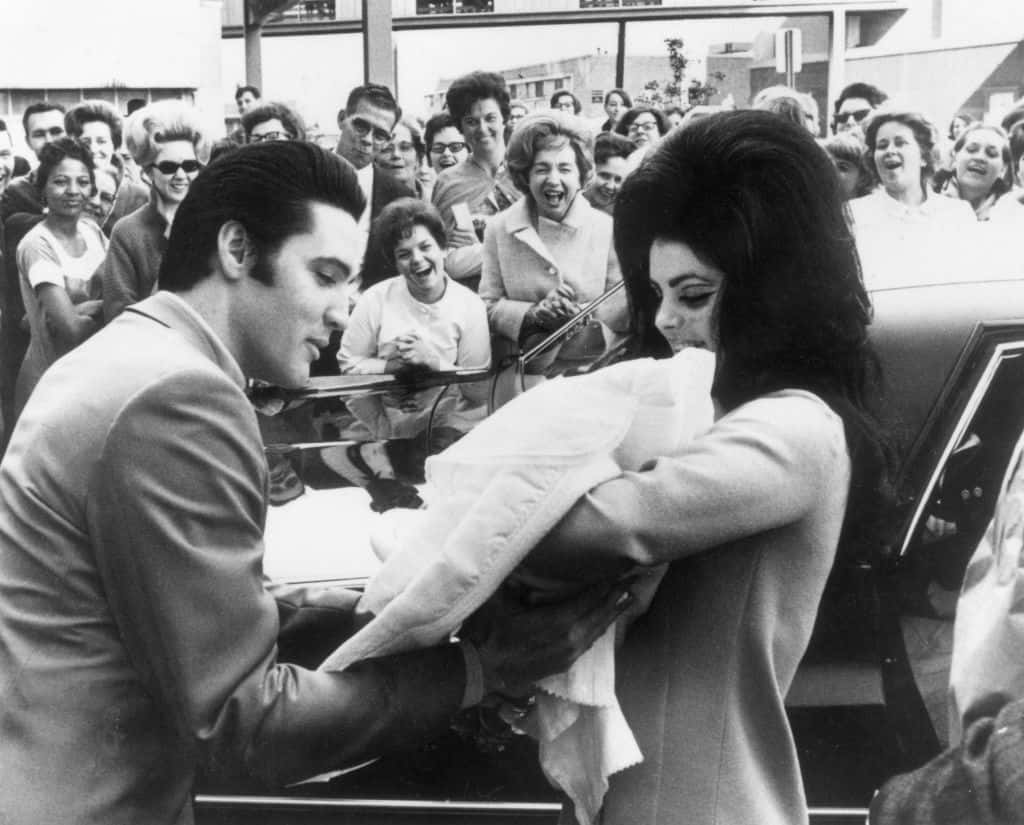 Before they both legally separated, Elvis would go on to sleep with a string of other women, one of which was Joyce Bova. In the 1970s, Joyce Bova gave up her virginity but found out "he was not a tiger in bed after all," as quoted by the Daily Mail.
Later, she found out she was pregnant, Elvis told her that mother was something to be revered. Although he said it was sacred, he told her that they would stop having intercourse if she had a baby. Joyce Bova never told Elvis that she had gone on to have an abortion.
Around the time, Priscilla had retired back from Vegas after meeting her new lover, Mike Stone who was a karate champion. When she told Elvis that she was having an affair with someone else and wanted to end their marriage, Elvis was filled with jealousy.
"He grabbed me and forcefully made love to me," Priscilla wrote in her memoir. "It was uncomfortable and unlike any other time he'd ever made love to me before."
By 1972, Elvis and Priscilla separated and by 1973, they divorced. Just a couple of years after his marriage came to an end, Elvis was once again in a relationship with a 14-year-old named Reeca Smith, according to Vice.
He later fell in love with 21-year-old Ginger Alden and despite his worsening health, he got engaged to her and they lived together. In 1977, after he exercised years of his sexual appetite and preyed on children, Elvis was found dead in his toilet and Alden was the one who found his body.