He is the star of some of the most famous romance movies of Hollywood, but in real life, Hugh Grant's idea of love and loyalty were quite different from his lovestruck movie characters.
The idea of marrying someone and staying committed to them and only them for the rest of one's life was not something that Grant agreed with. When he spoke to Howard Stern during an interview in 2016, Grant revealed his thoughts about marriage and said, "If you ask me the question, 'Do I think human beings are meant to be in 40-year long monogamous, faithful, relationships...' no, no. Whoever said they were? Only the bible or something, no one ever said that was a good idea," as quoted by New York Daily News.
The actor even went on to suggest that having the occasional dalliance with someone else was good for a marriage. "I always admired the French and the Italians who are very devoted to their marriages," he revealed. "They take them extremely seriously, but it is understood that there might be other visitors at 5 o'clock in the afternoon. You never boast about it. They never say anything, but that's what keeps marriages together."
The once-Hollywood heartthrob also said, "I think there's something unromantic about marriage. My brother has an annoyingly good marriage. He's really happy. It pisses me off." Admitting that he is "not really a believer in marriage," Grant told People, "I've seen very few good examples, maybe five, in my life, but I think otherwise it's a recipe for mutual misery," as quoted by Independent.
Over two decades ago, Grant was caught cheating on his partner right before the release of his movie Nine Months in 1995. Grant was found with a sex worker on Sunset Boulevard, and he wound up in an infamous scandal. The two of them were found in his car, and Grant was arrested for misdemeanor lewd conduct. What also made the incident the talk of the town was that Grant was dating Elizabeth Hurley at the time. The two had been together for eight years when Grant was caught, according to the Daily Mail.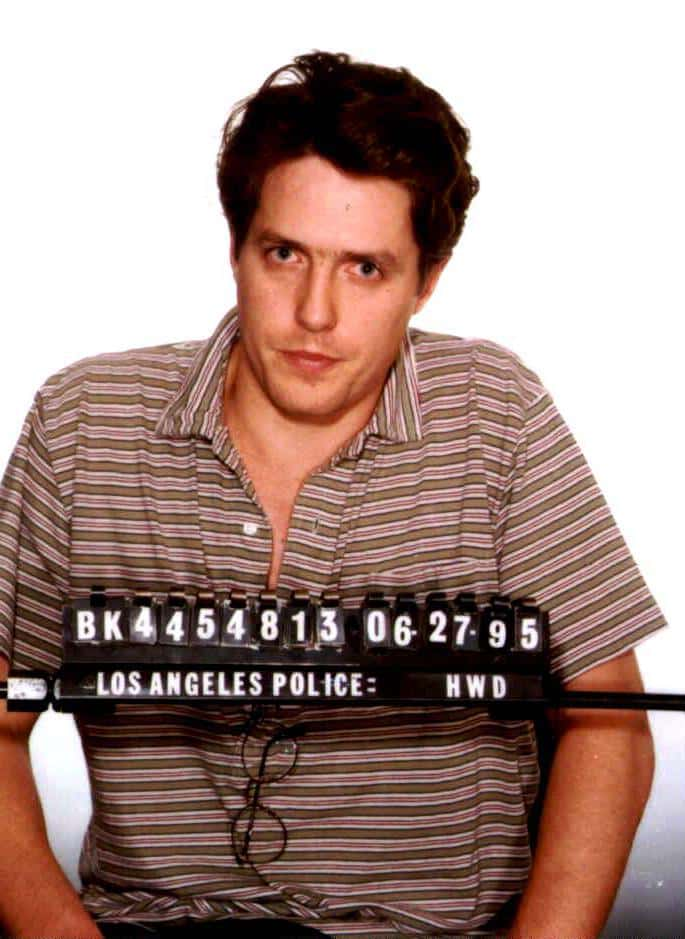 Hurley continued to stay with him through the scandal even though he was caught cheating, and they only separated in the year 2000. On The Jess Cagle Interview, Grant spoke about what happened and said, "I was just an idiot. I didn't try to say, 'I've got this psychological problem.' I just said, 'I did it.'"
He also added that things between him and Hurley were better, saying, "We're like brother and sister... I think it's partly because we went from zero to somewhere together."
Although Grant may have seemed like he didn't support the idea of marriage in the past, he is today a happily married man. In 2018, the Notting Hill actor exchanged wedding vows at the age of 57 with television producer Anna Eberstein and revealed that he was completely wrong about marriage and even children. "Well, I was just plain wrong. I was wrong," Grant said on the Virgin Radio Breakfast Show, according to Independent. "And children, you know. I used to roll my eyes. People would say, 'Oh Hugh you don't understand it,' but they were right."
When he talked about tying the knot for the first time, Grant said, "It was a very small affair, that's all. It was very nice getting married. It was another thing I put off too many decades. Very nice. Very nice being married."
He also spoke to Today about life as a newlywed and said at the time, "It's really nice, I can't pretend it isn't. I should have done it before. I'm just lucky. I'm lucky. I've got a great wife. I love her."
Grant is also the father of five children, two of whom he had with his ex, and he revealed that there's nothing he loves more than being a parent. "It was the nicest thing that's ever happened to me — sounds clichéd — but it happens to be true. It's just lovely to have all that love around," he told People. "Suddenly you love someone more than yourself. It's unheard of in my case and they love you and it's all enchanting."