In honor of his late father, Prince Charles shared an emotional tribute to the Duke of Edinburgh after he passed away at the age of 99. On behalf of the grieving royal family, Prince Charles shared the message dedicated to his "dear papa" and revealed that they would all miss his father, Prince Philip, "enormously." "I particularly wanted to say that my father, for I suppose the last 70 years, has given the most remarkable, devoted service to The Queen, to my family and to the country, but also to the whole of the Commonwealth," said Prince Charles.
"As you can imagine, my family and I miss my father enormously," the 72-year-old Prince of Wales went on to say, "He was a much loved and appreciated figure and apart from anything else, I can imagine, he would be so deeply touched by the number of other people here and elsewhere around the world and the Commonwealth, who also I think, share our loss and our sorrow. My dear Papa was a very special person who I think above all else would have been amazed by the reaction and the touching things that have been said about him and from that point of view we are, my family, deeply grateful for all that. It will sustain us in this particular loss and at this particularly sad time."
During his final days, Prince Philip reportedly spent time preparing Prince Charles, his oldest son who is next in line to the British throne, on what to do after his death because he knew he wouldn't have much time left after his month-long stay in the hospital which was just a few weeks before his death. "The Duke was doing everything he could to get out of hospital but he summoned his son to have a discussion that was both full and frank, yet heartfelt – and, truth be told, neither of them were sure it would not be their last meeting," a source said, as reported by Mirror.
According to the Daily Mail, the royal father and son also shared an emotional bedside conversation where Prince Philip shared his advice on taking care of the Queen—his wife of nearly seven and a half decades that he was leaving behind. Prince Philip also reportedly spoke to his son about how to lead the royal family in the coming years during their conversation.
Sources also reportedly told the Daily Mail that the Duke of Edinburgh and Prince of Wales grew closer over recent times. "In recent years they were much more accepting of the other's point of view," one source said. "They have always loved one another – that was never in question. But there was a deeper respect and it was growing." A friend close to Prince Charles also described them as "A father and son who loved each other and enjoyed a relationship of mutual respect and affection. Over the last year of Philip's life, they were the closest that they've ever been."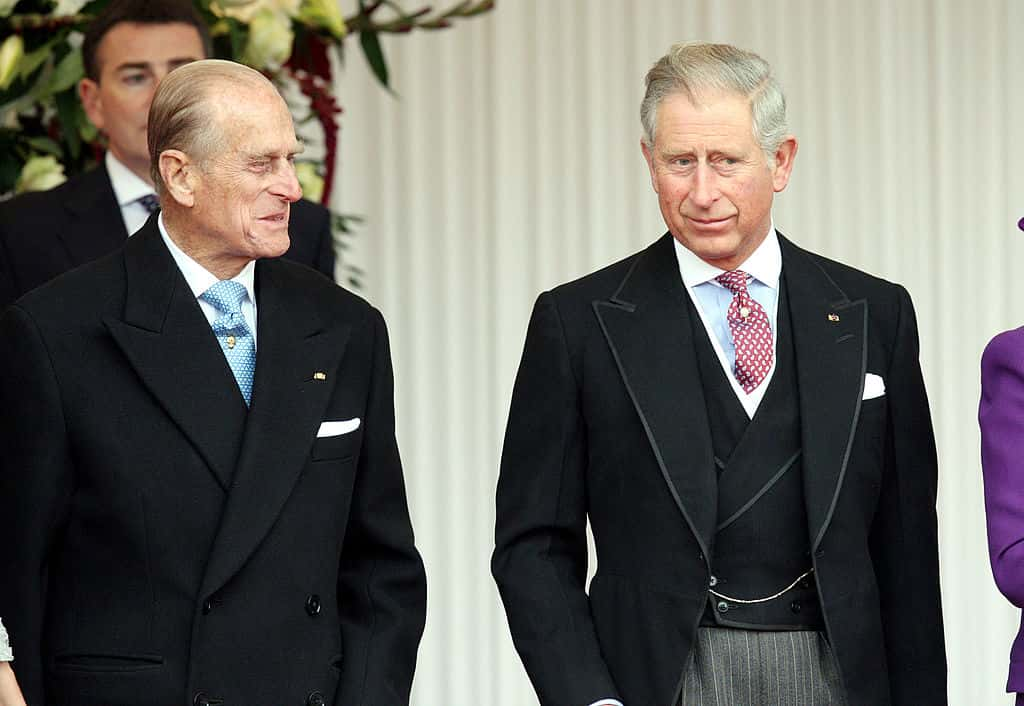 As the royal family mourns the loss, they are also preparing for his funeral, which, according to BBC, is set to be held on April 17 at St George's Chapel on the grounds of Windsor Castle.
Cover image source: Getty Images | Photo by Justin Tallis - WPA Pool