"[It started] around the age of 10," said Shania Twain.
At that young age, Shania Twain had to endure the brutal experiences of abuse while growing up in a violent home. While she grew up not knowing her biological father, she was raised by her mother, Sharon, and her stepfather, Jerry Twain who was violent, alcoholic, and mentally ill.
"Physically and psychologically. Oh yes, sexually," she told The Guardian of the abuse her stepfather would often inflict upon her.
Her traumatic childhood was made all the more difficult with the family having no money. The talented singer, born as Eilleen Regina Edwards, was just eight years old when she began singing in bars to help her family pay bills.
She would go to school most days on an empty stomach and then return home to witness her mother be tormented by Jerry Twain.
"I was worried about my father killing my mother," the singer recalled. "I thought they'd kill each other. My mom was quite violent, too. Many nights I went to bed thinking: 'Don't go to sleep, don't go to sleep, wait till they are sleeping.' And I would wake up and make sure everybody was breathing."
Her memoir, titled From This Moment On describes a harrowing incident where Shania Twain watched her stepfather beat her mother till she was unconscious and then plunged her head into the toilet seat over and over again. Shania, just 11 years old at the time, took a chair and smashed it across Jerry Twain's back. She even punched him back after he punched her in the jaw.
"I thought he'd killed her," Shania Twain said on Nightline about watching her mother be abused right before her eyes, according to ABC News. "I really thought she was drowned, or dead, or that he had just smashed her head in and she was never going to wake up... She looked dead. She was unconscious, she was limp, hanging from his, you know, her, he had her hair in his hands."
"So I'd gone though the shock and experience of really believing my mother had died at that moment. Also, through the humiliation of how I thought she had been killed, by drowning in a toilet seat... It was very, very obviously very hard to take."
For a child to grow up in a home where they are constantly afraid of what might happen next is a heavy burden. "[It was] overwhelming for any child to never know what to expect from one day to the next," she said. "It could happen anytime. But also you don't know if they're going to survive it."
On some level, she tried to block it from her mind and try to understand her stepfather's situation. The grammy award-winning singer told The Guardian, "I learned to block it out. Abusers need to manipulate you, whether it's before or after, and what I said to myself is: 'OK, there's something wrong with this person and that person is not well.'"
She didn't seek help because of the thought of being separated from the rest of her family. "I did feel sorry for myself a lot as a kid. It was either go to Children's Aid and get saved now or ... I weighed it up and thought: 'If I go to Children's Aid, we'll all get separated,' and I just couldn't bear that, so we all stayed together for better or for worse," said Shania Twain.
The Still the One singer revealed that she did not start writing because she had dreams of being a star. It was because she "wanted to escape." When asked by The Guardian what she wanted to escape from, Twain said, "Everything. Violent home. Tensions. Nothing to eat. When you're hungy you can't do anything about it but distract yourself from the hunger. And it really works. It's therapeutic."
"A lot of kids play with dolls and I played with words and sounds," she added.
The age of 10 was when she started getting abused and it was also the year when she wrote her first song, Mama won't you come out to play, according to Global News.
Although she's had some of the most terrible experiences in her childhood because of her stepfather, Shania Twain said that he still played a role in making her who she is as an adult. "It was the Jekyll and Hyde in him that was the greatest torture," she admitted on Nightline, according to ABC News. "I loved him and I respected so much what he did for us, being the hard worker, he set a great example. So I'm still left confused. I'm baffled by all of that, I really am."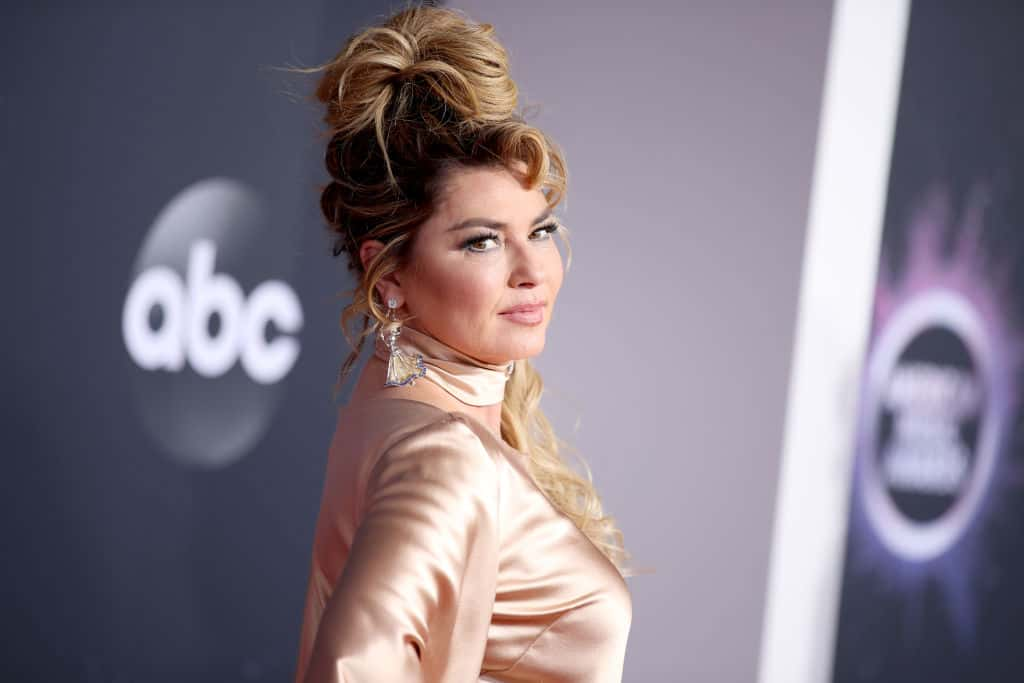 Right after graduating from highschool, Shanita Twain left home and went to Nashville to pursue her career in country music in 1983, according to The Guardian. But right when she was on the cusp of a breakthrough in 1987, she found out that Sharon and Jerry Twain died in a car crash. She put her plans on hold and came back to look after her four siblings. Six years of taking care of her family was followed by the fame she deserved to have when in 1993, she signed a record label and changed her name from Eilleen to Shania. Soon, she was introduced to worldwide fame and became a country star.
Years into her success, Shania Twain finally shared details about her difficult childhood to show how one can turn their life around despite the hardships. She said, "I don't mind saying it, because I do think it's important that people understand you can survive these things."