There was violence and there was chaos. Yet, the president's reaction after protestors stormed through the US Capitol building seems to show his approval of their behavior instead of condemning the violence.
When the president addressed his supporters after they forced their way into the building carrying Trump flags and openly rejecting president-elect Joe Biden's win, his message seemed to be egging the violence on rather than denounce their actions of storming through the building and stealing items from rooms, as reported by CNN.
"I know your pain. I know you're hurt. We had an election that was stolen from us," Trump said in a video as he addressed the rioters, as quoted by CBS Baltimore. "It was a landslide election and everyone knows it especially the other side. But you have to go home now. We have to have peace. We have to have law and order. We have to respect our great people in law and order. We don't want anybody hurt."
As he has been doing since the election results came out, Trump also fanned baseless theories of conspiracy fraud and said, "It's a very tough period of time, there's never been a time like this where such a thing happened, where they could take it away from all of us. From me, from you, from our country. This was a fraudulent election, but we can't play into the hands of these people. We have to have peace. So go home, we love you, you're very special."
While he did use phrases like, "we have to have peace" and "go home" everything he said before made it seem like he agreed with the rioters who were unleashing violence on the capitol.
After the video of Trump's statement was posted online along with other comments on social media, Trump is being forced to take a hiatus from Twitter and has been barred from posting on the platform, reports PEOPLE.
Initially, his tweet included an advisory that said "this Tweet can't be replied to, retweeted, or liked due to a risk of violence," before removing it from their site altogether. Even now, most of his tweets come with an advisory that states: "This claim about election fraud is disputed."
As of Wednesday evening, Facebook and YouTube have taken the video down from their respective channels as well. Twitter then announced that it took down three of his tweets "for repeated and severe violations of our Civic Integrity policy."

Twitter said in a statement: "As a result of the unprecedented and ongoing violent situation in Washington, D.C., we have required the removal of three @realDonaldTrump Tweets that were posted earlier today for repeated and severe violations of our Civic Integrity policy."
"This means that the account of @realDonaldTrump will be locked for 12 hours following the removal of these Tweets. If the Tweets are not removed, the account will remain locked." Twitter also added that further violations from Trump's account will result in permanent suspension of the account.
Facebook Newsroom also took to Twitter to announce that it had "assessed two policy violations against President Trump's Page which will result in a 24-hour feature block, meaning he will lose the ability to post on the platform during that time."
Adam Mosseri, head of Instagram, tweeted that the social media platform was following heed and wrote, "We are locking President Trump's Instagram account for 24 hours as well."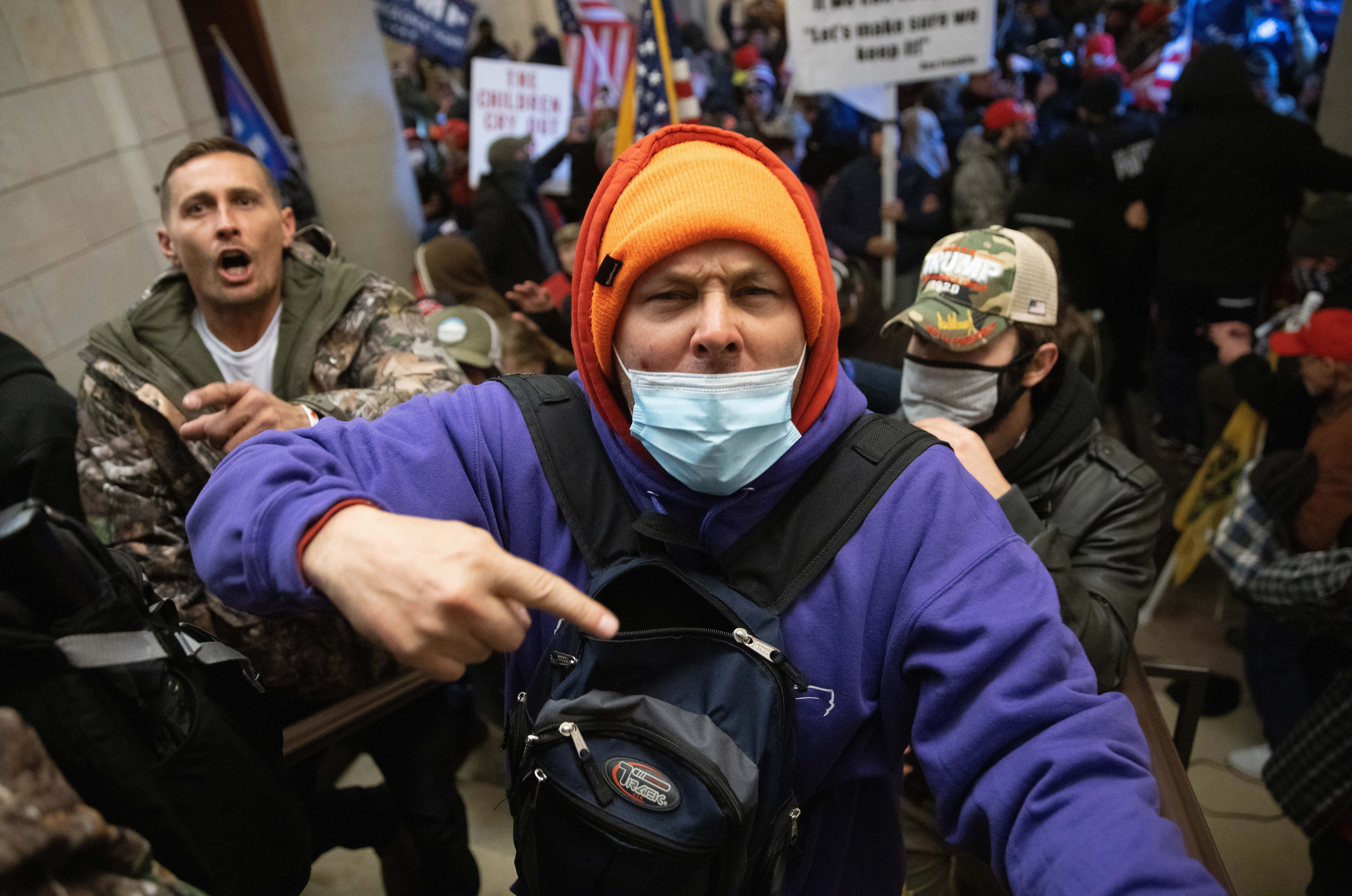 Following the riots, Trump was not the only one who felt the violent mob of people were "special." The president's daughter, Ivanka Trump also called the rioters "patriots" in a tweet that she later deleted, according to Independent.
While Trump seemed to incite the sentiments of rioters while telling them to remain peaceful, Vice President Mike Pence took a completely different route and outrightly condemned the violence. Addressing the people who "wreaked havoc" on the Capitol, Pence said, as quoted by People, "You did not win. Violence never wins."